Overview¶
iceberg?¶
iceberg is a simple and extensible keystroke application launcher.
Prefix match, Partial match, Fuzzy match
Migemo search(Japanese text search by English alphabets)
History search
Execute lua functions
Lua APIs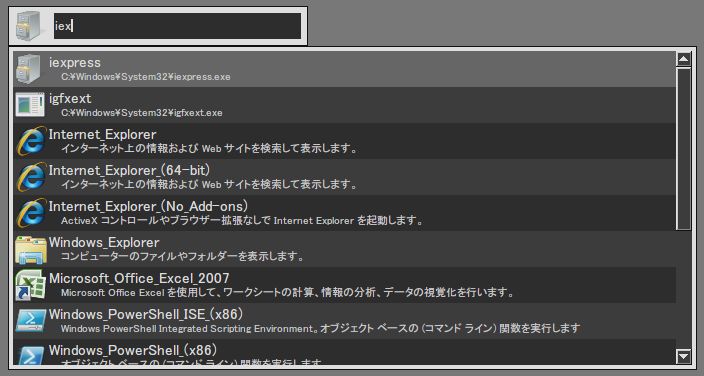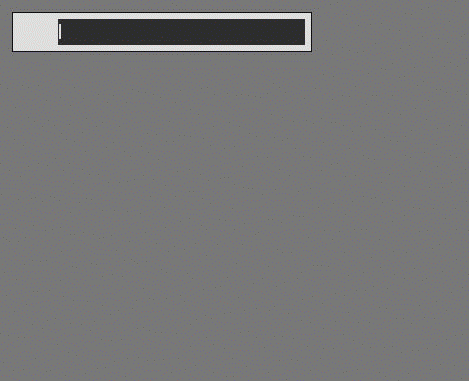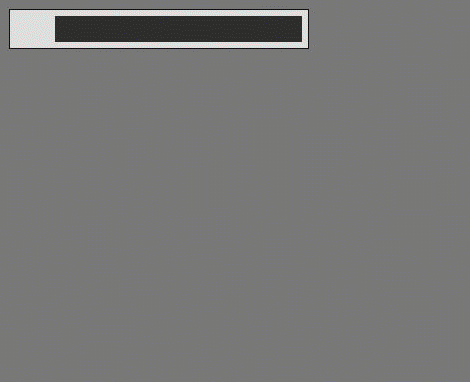 How to install¶
Windows¶
Download a zip file from Release and unzip it where you want. iceberg does not use the registry.
Linux(Ubuntu 14.04)¶
iceberg requires the following packages. You can install these packages with apt-get install .
g++
gdb
autoconf
libpng12-0-dev
libpng++-dev
libjpeg8-dev
libjpeg-turbo8-dev
libftgl2
libfontconfig
libx11-dev
libglu1-mesa-dev
libasound2-dev
libxft-dev
libonig-dev
libmigemo-dev
gksu
Next, download a zip file from Release and unzip it .
And then run the following commands :
% ./tools/install_requires.sh
% make
% sudo make install

On Linux, only UTF-8 is supported for system encodings.
Linux(others)¶
Not verified though, It may be possible to compile with libraries that are equivalent to avobe packages. g++ must be newer than 4.9 .
How to use¶
In this example we will use the default configurations.